Bur Dubai Village is a must-see attraction in Dubai. The small village with a big impact is an immaculate choice if you're seeking a comfy yet delightful holiday in Dubai. Wanna plan a perfect holiday at Bur Dubai? Read on.
Bur Dubai, also known as Dubai Heritage Village, is a striking disparity to Dubai's modern cityscape and is situated close the Dubai Creek. Craftwork, handcrafted goods, ancient weapons, and other old Dubai treasures can all be found in the area. Local crafters' structures and designs should be sufficient to send you back to Dubai's past culture. Bur Dubai, which consists of a mix of commercial and business zones, ancient localities, and recreational areas, is spectacular and an unavoidable place to visit in Dubai.
Specialties:
Lovers of Dubai's history, culture, and shopping seem to like this location.
It is easy to reach due to its convenient location.
There are several places that demonstrate Dubai's unmatchable beauty.
The Bastakia Quarter, as well as souks, parks, and multiple well-known museums, can all be found in Bur Dubai.
Various veg and non-veg restaurants exist in the area to serve delicious food to visitors.
Bur Dubai's affluent region offers many opportunities to come across the country's ethnic ambiance as well as its regal history.
Bur Dubai  – places you must visit
Dubai Museum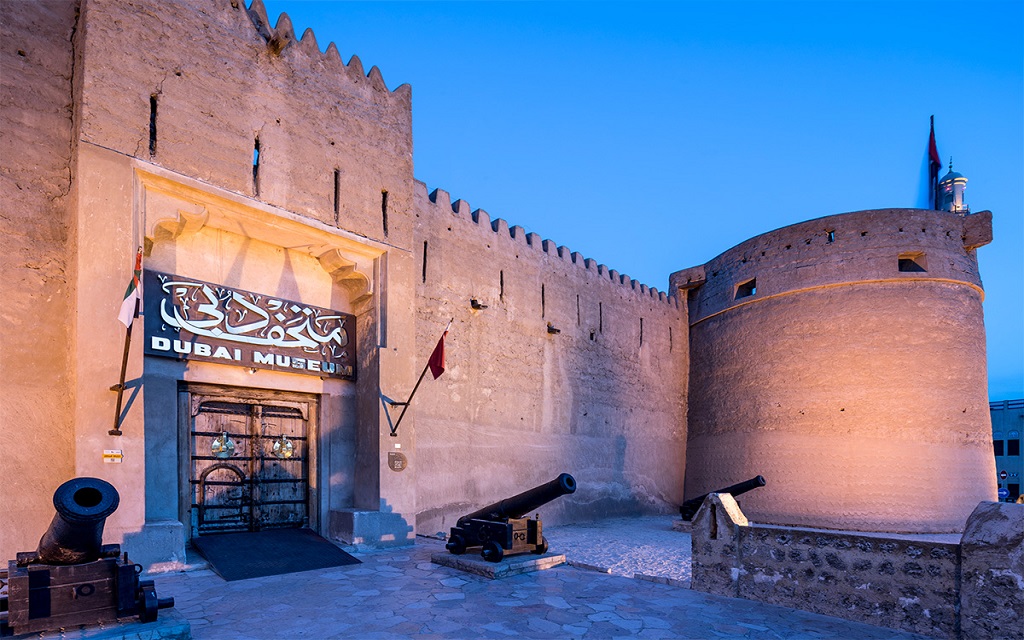 The Dubai Museum is located in Al Fahidi Fort, which was constructed in 1799 and lately renovated. The museum gives you a tour of the past as well as the journey of evolution from a sandy tract to a world-rated city. The fort contains typical reed homes and other antiques. Also, there are contemporary galleries that depict Dubai's lineage.
Majlis Gallery
The little gallery is ideal for artists and art enthusiasts. The establishment, which was founded in 1989, exhibits the work of artists from all around the world. Talent shows, exhibitions, and photographs abound at the gallery. The gallery is housed in a wonderful historic home with a courtyard in the center filled with art and numerous rooms on the sides presenting even more.
Old Souk
Clothing, footwear, and handicrafts are available in this traditional Bur Dubai market. If you search hard enough, the location can be great for finding lovely decorations to thrill your loved ones once you get home. The historic souk is home to a plethora of tiny shops providing a diverse range of goods.
Dubai Creek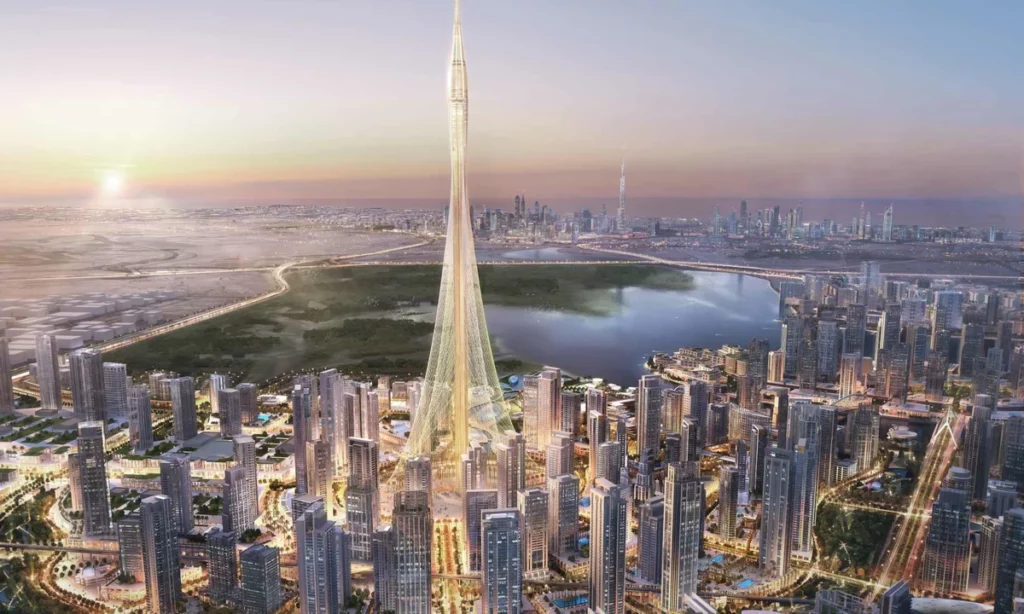 The heritage village's Dubai Creek is another popular tourist destination. One of the most alluring areas in the city, the center of old Dubai, stands out for its traditional feel and charm. Dubai Creek, popularly known as Khor Dubai, is a saltwater waterway that connects the cities of Bur Dubai and Deira.
Al Fahidi Historical Neighbourhood
Traditionally known as Bastakiya Quarter, the beautiful region takes you away from the hustle and bustle of Dubai's urban cities. The artistic destination in Dubai holds museums, craft shops, cafes, and much more. One of the ancientest and most lovable buildings in Dubai was built by the Persians in the 19th century.
Dubai Garden Glow
The sparkling and vivid amusement park was built to raise awareness about global warming and carbon footprints, two of today's most pressing challenges. The realm of imagination is an outstanding concept created by a brilliant combination of incredible art and themes.
Creek park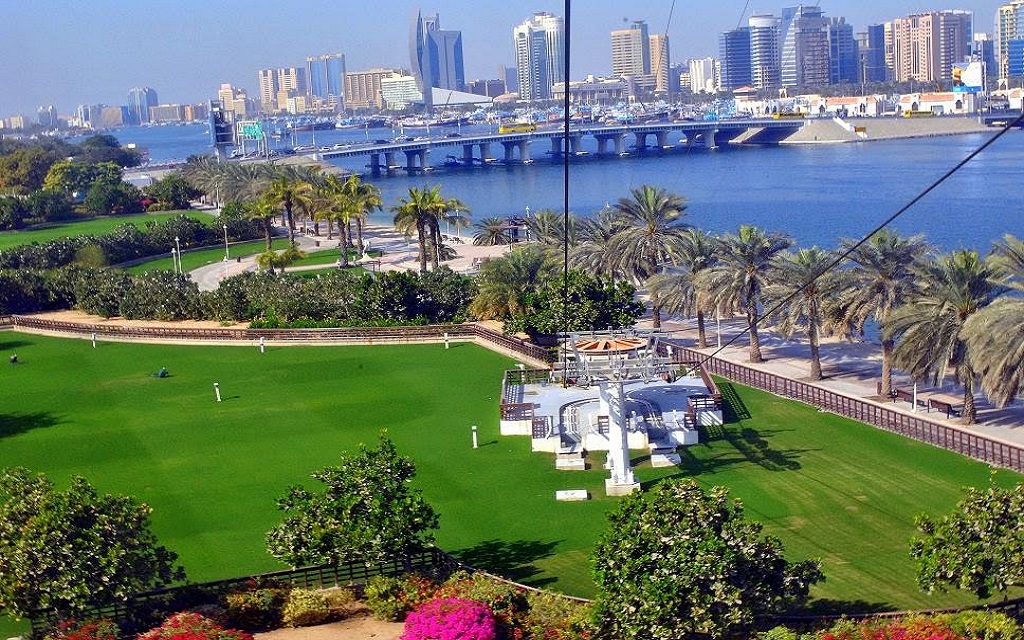 The city's second-largest park, located near Dubai Creek, is lushly landscaped with grassy patches and lovely flowers. The park, which is one of the oldest and most popular, is located right and presents a very calming view.
Sheikh Mohammed Centre for Cultural Understanding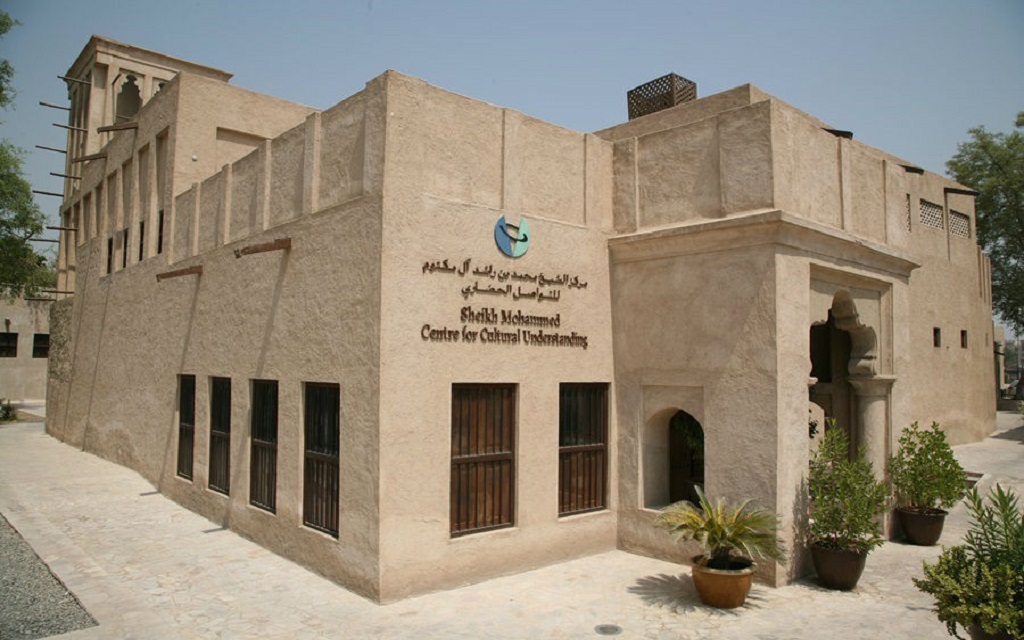 Sheikh Mohammed Centre for Cultural Understanding, established in 1998, is located in Bur Dubai's Al Fahidi Historic District. The center's objective is to foster and popularize the UAE's varied cultures, faiths, and traditions. When you visit this location, you will obtain a better understanding of Dubai's cultural history and conventions.
Meena Bazaar
Meena Bazaar is a vast traditional clothing and handicrafts market in Bur Dubai. The ideal market for Indians offers a wide range of classic and exotic items at moderate prices. Besides unique items, the vibrant area may provide delicious street cuisine, such as superb veggie rotis and parathas, which you may be looking for being an Indian. Dubai Frame
The Dubai Frame is the largest picture frame recognized globally. Many of Dubai's most stunning landmarks, such as the Burj Khalifa, are set against it. The Dubai Frame is located at Zabeel Park in Bur Dubai. This gigantic linear structure gracefully frames views of both old and contemporary Dubai.
Top hotels in Bur Dubai Village:
Citymax Hotel Bur Dubai
Gevora Hotel
The Tower Plaza Hotel Dubai
Holiday Inn Express Dubai Airport, an IHG Hotel
Flora Inn Hotel Dubai Airport
XVA Art Hotel
Raffles Dubai
Grand Hyatt Dubai
How and when to get to Bur Dubai?
To get to Bur Dubai Village, you can take a cab, bus, or metro. Bur Dubai Village is open seven days a week, although hours are limited on Fridays, and many stores will be shuttered.
Planning a trip to Bur Dubai Village? Before you go, keep the below points in mind:
Bur Dubai is certainly a fantastic place to visit. For those planning a trip to Bur Dubai, there are a few things to take into account
To minimize disruptions during the tour, plan your trip ahead of time.
Remember to bring sunscreen, sunglasses, and a hat.
Keep some cash with you at all times because you may not be able to use your card or do online transactions everywhere.
Dear friends, hope you liked the article and will enjoy your trip to Bur Dubai village. Good luck!