The bustling city of Dubai has been evolving as a popular tourist destination for the last few years. Although many factors contributed to making it the global metropolis city that it is today. Stunning superstructures, larger-than-life theme parks, and exhilarating desert safari have managed to dazzle the visitors. However, visitors are also fascinated with the traditional culture of the Emirates, which is untouched and well-preserved by the government. Abra is a traditional Arab boat crafted from wood and often used as a ferry for residents across Dubai Creek.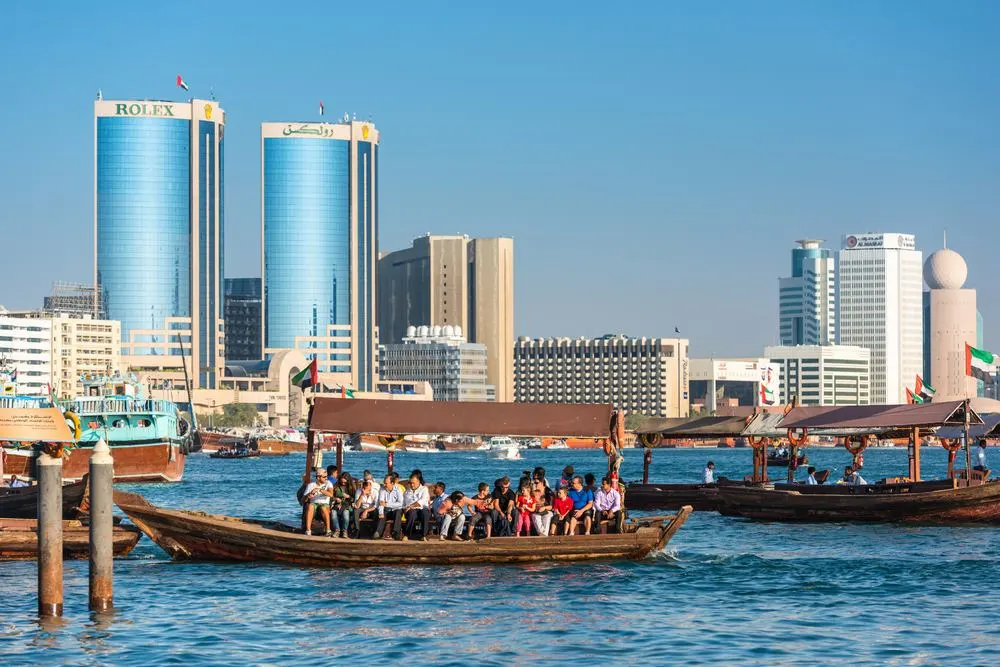 History of Abra Rides:
Dubai creek had served as a gateway for traders across the city even before the city gained worldwide recognition. Although public transportation facilities like buses and trains are available today, an abra ride was the only way to commute people to the other side of the city. It also served as a logistic tool for traders back then.
Dubai Creek is a natural saltwater inlet and port traditionally used for trading and transport. The creek divides the city into two prime areas: Deira and Bur Dubai. Residents usually travel from Al Ghubaiba on the Bur Dubai side to the Al Sabkha water station on Deira. The abra rides are conducted every few minutes, offering the best way to view Dubai's iconic attractions like Creek Park and the pinnacles of Burj Khalifa.
Abra Ride Dubai:
Abra rides are a perfect way to enjoy the beautiful view of the tall structures and traditional Arabian markets. These little boats fill up with passengers quickly and give you a short glide on the waters of Dubai.
The abra you hire is typically shared with 20 more people and offers you a ride at only 1 dirham per ride for a single person. Besides gleaming skyscrapers, you'll also be able to catch the wonderful coral life below the boat.
Abra Ride Dubai Price:
Dubai Creek boat ride price starts from as low as 1 Dirham to a maximum of up to 120 Dirham. While one can generally go for a shared ride for AED 1, visitors can also enjoy a private ride with exclusive tours on Dubai waters. Passengers must pay the fares, and no tickets are issued for the ride. However, if you wish to hire a private charter, you can book it online.
What's better than a private ride in abra:
An exciting thing to do while you're in Dubai is to hire an abra as a private charter for cruising along the Dubai creek. It costs AED 120 for an hour. Ask your boatman to steer your boat upstream or downstream depending upon the attractions you would like to enjoy.
Water Taxi stations near the creek and other places:
Although the original purpose for using abras was to preserve it as a tourist attraction. The cheaper fares have made it even more popular among locals. There are several water taxi stations from where you can get on to an abra:
Deira
Baniyas
Gold Souq
Bur Dubai
Al Seef
Al Fahidi
Al Ghubaiba
Dubai festival city
Al Jaddaf
Burj Lake
Global village
Dubai water canal
Madinat Jumeirah Lake
Abra rides Dubai Timings:
Most abra rides from Bur Dubai abra station start from 5:00 am and are conducted till midnight. Abra rides from Dubai Old Souk to AL Sabkha operate 24 hours.
A pleasant experience in the evening:
Just like the daytime, abra rides can also be enjoyed in the evenings until midnight. Evening makes the perfect atmosphere to enjoy the abra rides in Dubai, compared to the afternoons when the temperature in the city is high and can make your ride unpleasant.
One can start their cruise at sunset to see the sparkling side of the city when the sun goes down, and the water reflects the vibrant colours of city lights. Another advantage besides the cool weather is less-crowded abras which gives a pleasant experience. If you are planning to surprise romantic dinner for your partner, then an evening dinner cruise on a traditional wooden Dhow will create magic.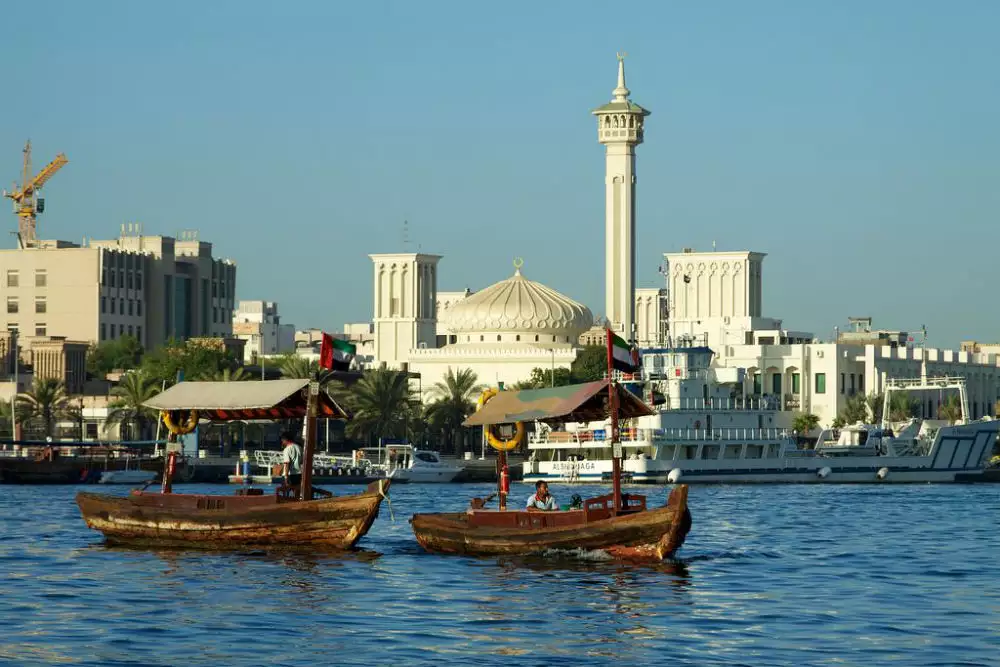 Different abra ride options::
With the advance in technology, the quality of the abra rides have been improved over the years, and today, there are different types of abra in service:
Motorized Traditional Abra: The half-boat,half-raft style abra will give you a glimpse of old Dubai as you cruise around a 14-kilometre-long stretch of Dubai Creek. The abra sails on along two routes:
Bur Dubai Abra Station to Deira Old Souk Abra Station and vice versa
Dubai Old Souk Station to Al Sabkha Abra Station and vice versa
Air-conditioned abra: For a more comfortable cruise, hop on to a fully-air conditioned abra equipped with modern technology. It transports you from Al Jaddaf Marine Station to Dubai Festival City(BM2).
Petrol Abra: Petrol Heritage Abra offers a perfect combination of the best of both worlds-modern and ancient. As you enjoy breath-taking views of this modern city, you will get an opportunity to discover the traditional souks, stunning mosques, and Fahidi District. Discover the history in Dubai Museum and watch the magnificent architecture of Sheikh Saeed Al Maktoum's residence along the Dubai Creek. The popular routes for the Petrol Abra Ride are:
Al Sif-Baniyas(CR6)
Dubai Old Souk- Baniyas (CR3)
Al Sabkha-Al Fahidi- Deira Old Souk(CR5)
Petrol Abra also flaunts the modern side of Dubai city as you witness Dubai's modern skyline and an incredible waterfall. The 45-minute trip will begin from the Dubai Water Canal.
Electrical Traditional Abra:
Electrical abra rides with a seating capacity of 8 persons are designed for environment-friendly cruising along the city's popular destinations. The route covers famous tourist attractions like Dubai Mall, Burj Plaza and Global Village.
Traditional Abras are the treasure of Dubai's rich heritage, and abra rides are the best way to explore the unseen facet of the metropolitan city. Hop on to the abras for a cheap yet majestic experience while on your Dubai Trip.
We hope you enjoy your time cruising along the magical waters of Dubai in a traditional Arabic style!