Are you looking for an exciting place to entertain your kids and make them learn simultaneously? Kidzania Dubai gives you relief from this pressure, and it welcomes you and your family for a fun-filled holiday. Located inside the largest Dubai Mall and spread over 7,000 sq meters, Kidzania offers real-world activities in a city built exclusively for the little ones. With more than 80 choices, your child can engage in different roles like a doctor, pilot, firefighter, police officer, and many more. Read the article below and find out what this place has for you.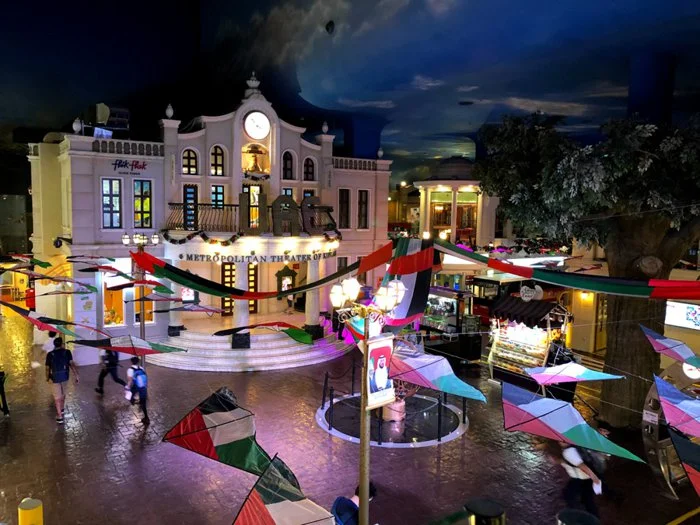 How does it work?
The adventure into Kidzania begins as the doors to the imaginary world open for the kids. On your arrival, parents and their kids are electronically tagged with RFID security bracelets, and kids will receive boarding passes at the airport and 50 Kidzos(Kidzania currency). Children will then have to cash in the money in a bank account and they will receive a debit card. They will pick a profession from various roles and accomplish the tasks assigned to them.
Under the guidance of "supervisors," kids can learn, play and work in a safe town. Children will then have to do the jobs assigned under a particular profession and earn wages for the jobs they perform. The more you work, the more Kidzos you will earn. The money earned can be spent on leisure activities like shopping, spa, or entertainment. Thus, Kidzania offers an opportunity for kids to live like an adult in a safe and playful environment.
Popular Kidzania activities and attractions:
Supermarket: From buying food and learning about food safety, and customer service tips, your kids will learn what it takes to run a supermarket. Those who love shopping will love this activity.
Bank: This activity will let you help customers with their financial inquiries, from opening an account to allowing them to save their kidzos for the future. Those who are good with numbers will enjoy this role.
Hospital: Those passionate about serving the community can choose this activity. Here you will learn how to perform surgery as a doctor and handle emergencies. This role-play activity is for those who love body science.
Kinder Chocolate Factory: This activity allows kids to make delicious chocolates with different flavors. They can also share the chocolates with their family and friends. This activity is best for chocolate lovers and little kitchen helpers.
Fire Station: Kids are always fascinated with the Fire station process. This attraction allows kids to dress up and work like a firefighter. Little ones will rescue the city from fire and save the lives of citizens following the evacuation process.
Flight Simulator: Children can play two roles- either as a pilot and co-pilot or sit in a plane as passengers to receive the flight services. If they choose to become a pilot, they will learn how to fly a plane using a flight simulator, which looks more like a real flyDubai aircraft. In the latter option, children will learn about the safety and evacuation procedures and be treated as passengers inside the plane.
TV Studio: Ever wonder how the television industry works? Here is time to find out a TV show's essential aspects. From anchoring, and recording to editing, find out behind-the-scenes elements of a television show production.
Each activity has instructions on the door that explains:
How many children can participate in the role.
Suitable age for children to perform the task.
Whether you need to spend a kidzo or you earn a kidzo.
How long does it take to complete the task? (Most activities take 20-25 minutes, but some jobs may take up to one hour).
A clock displays the time left for the next group to start.
For your information, the activities do not have a specific time limit; as soon as the kids line up, the supervisors will start the game, and the countdown on the clock will begin.
Kidzania Dubai Timings:
Kidzania Dubai Welcomes visitors throughout the week; however, the timings may differ slightly.
Sunday To wednesday:10:00 am to 10:00pm
Thursday: 10:00am to 11:00 pm
Friday and Saturday: 9:00am to 11:00 pm
Kidzania Dubai Mall Location:
Kidzania, an interactive edutainment theme park for children, is located on the Level 2 of the Dubai Mall, close to Reel cinemas.
Kidzania Dubai Ticket price:
Although Kidzania is a kids-centric attraction, adults and kids must purchase the tickets. The economy price for an adult starts from AED 95. However, for children between 2 and 16 years, the ticket price may vary depending on the package you choose. Toddler, economy, and premium packages are available, and it may cost up to AED 250 for the premium package. But, purchasing tickets online can offer you a significant ticket price discount. Hence, try to go for online booking of tickets in advance before you visit the place.
Tips before you visit Kidzania Dubai:
Make a plan to visit the place on weekdays, as weekends are mostly crowded. Also, you can avoid standing in long queues.
Make sure your children wear comfortable clothes to enjoy the activities at Kidzania to the fullest. Also, there is a lot of walking around inside Kidzania; hence ensure you and your child wear comfortable shoes.
Go for activities with shorter queues to earn kiddos in a short period.
Your kids will be able to spend the kidzos earned at the departmental store and supermarkets in Kidzania.
Booking tickets online is the best way to save money and time.
Encourage your kid to read the instructions before they participate in any activity. The signage has details on age criteria and the number of children allowed in a specific activity and whether they earn a kidzo or need to pay a kidzo.
First-time visitors should do detailed research before their visit. Children may find it complicated to figure out the instructions in the beginning.
Kidzania Dubai is a complete edutainment center where the little ones can try their hands at different professions. It is a miniature version of a real-world city that imparts life skills to kids through time management, career, finances, and more. Book your tickets for the Kidzania Dubai today and explore and experience a new world of fun, education, and entertainment.