Dubai is rich with magnificent tourist destinations that offer peace and luxury at the same time. From the picturesque views of the Arabian Gulf or the sunset backdrops in the desert safari, the list of famous scenic places is endless. One popular name in this list is the Dubai Marina, which will cater to your need for a relaxing holiday trip. The artificial Canal City near Palm Jumeirah gives a visual treat with sophisticated views of the Dubai skyline and cloud-busting skyscrapers.
A carefully designed area has a beautiful waterfront with fancy yachts and a trendy upscale neighborhood. Dubai Marina is Dubai's favorite residential with more than 200 high-rise buildings in 10 separate communities. Residents in Dubai Marina enjoy the scenic views of the beachfront and vibrant nightlife of Dubai. The canal city also has luxurious hotels with premium facilities for international visitors who want to roam around various parts of Dubai. Dubai Marina, also called New City, adds charm and glory to Dubai. From walking around the Marina to enjoying the Dhow cruise, the Dubai marina offers various exciting activities to improve your day.
Dubai Marina beach
Known for its beauty, the Jumeirah Beach Residence views are soothing and captivating. JRE beach is the best public beach in Dubai and worth visiting if you want to spend quality time with your family and friends. It offers a wide range of water sports activities, from flyboarding and jet skiing to parasailing. Surrounded by the astonishing views of the skyscrapers, nearby restaurants and hotels make it even more convenient to spend your day here. Soaking yourself in the bright sun and turquoise blue water is never enough at Jumeirah Beach.
Dubai Marina walk
Dubai marina walk is a way to enjoy the panoramic view of the Arabian Gulf. A Seven Kilometer walk is a long walk that is beautifully decorated with trees that add an aesthetic element to the promenade. With more than 60 eateries and 306 retail stores around this walkway, one can easily pass their time window shopping and exploring the area. The city has colorful vibes as you enjoy walking on the Marina at night. On weekends, you can enjoy different events and street performances at Cobblestone Boulevard. Those who love handcrafted clothing can visit Covent Garden Market from October to April.
Restaurants in Dubai Marina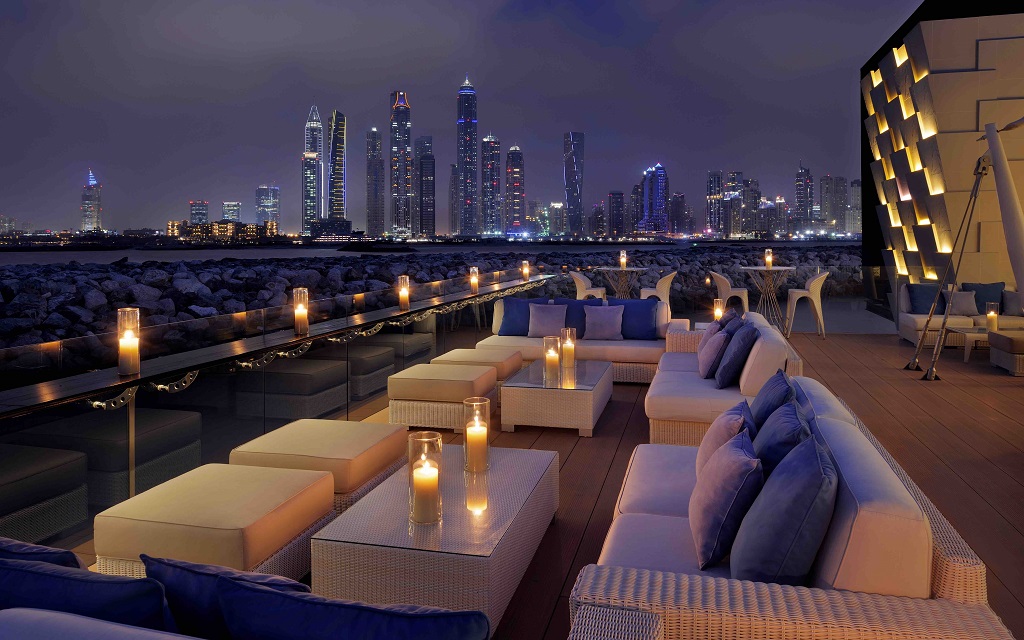 The diverse food options from world-famous restaurants complete your day with mouth-watering dishes. A multitude of restaurants and vibrant cafes will satisfy the taste buds of everyone in your family. Observatory /bar and Grill, Massimo, Caravan, Zafran, Nando's, Itsu, and many more restaurants serve irresistible platters to your dining tables.
Enjoy a variety of cuisines from Japanese, Asian, and Italian to Middle Eastern food while overlooking the outstanding waterfront. Restaurants in Pier 7 in Dubai Marina, including Asia Asia and Cargo Dubai, are also popular among the locals and visitors.
Dubai Marina Yacht Cruise
Go for a luxury cruise to enjoy the breathtaking spectacles of the artificial canal city. The striking blue waters of the Marina will invite you to experience the fascinating sunset views. Indulge yourself in a fine dining experience while touring the famous attractions of Dubai. Cruising in Dubai Marina includes luxurious services with breakfast, lunch, and dinner to the passengers on board. Relaxing on a spacious deck in the middle of the blue waters is a once-in-a-lifetime opportunity and gives you more pleasure when you are served with world-class hospitality.
Hotels at Dubai Marina
Stay in 5-star hotels that promise to pamper you with their extraordinary services and deluxe suites and overlook the coastline of Dubai. Many hotels also have access to private beaches, pools, spas, and sauna facilities with wifi-equipped rooms, cozy beds, and minibars. The top hotels to stay near Dubai Marina are:
Address Dubai Marina
Hilton Dubai Jumeirah
InterContinental Dubai Marina
Rixos Dubai Premium JBR
Millennium Place Marina
These hotels have trained staff to look after your needs and offer the best services. Located close to Dubai Marina, some also have shuttle services that will take you around Dubai city.
Activities to do at Dubai Marina Beach
1. Pamper yourself with a relaxing spa
After a fun-filled day at the Marina, enjoy aromatic therapies and a full body massage at Westin Heavenly spa. The spa features steam rooms, hot tubs, a gym, and saunas for you to feel rejuvenated after an exhausting trip. They use the best treatment products, making you feel beautiful inside and out.
2. Adventure Sports
Dubai Marina is one of the best places to enjoy extreme water sports like jet skiing, speed boating, parasailing, and wakeboarding. Those who love adventure can pick one of these activities and feel the adrenaline rush in their bodies. Speed Boating is one of the favorite sports for many families in Dubai Jumeirah Beach. A family of four can make memories of a lifetime while safely enjoying their time in the water.
3. Enjoy a sightseeing tour
A 90-minute sightseeing tour that starts from Dubai Marina can be great fun too. The tour will give you a glimpse of Dubai's iconic spectacles such as the Dubai Eye Wheel, Palm Jumeirah, Atlantis, Burj Al Arab, Harbor Project, and The Palm on a speed boat. It is a perfect way to explore this area in a short period.
4. Shop at the Dubai Marina Mall
Buy a present for your family members back home or gift yourself expensive accessories from these fantastic stores. A trip to Dubai is incomplete without shopping from famous labels at the Dubai Marina Mall. The mall has over 140 outlets dedicated to fashion, electronics, furnishing, and many other retail stores. Brands include ALDO, Hugo Boss, Adidas, Bath and Beauty, MAC, and many more. Food lovers can relish delicious cuisines from one of the 22 eateries including Zafran Indian Bistro, Carluccio, doner and Gyros, to name a few.
5. Zero Gravity Beach Club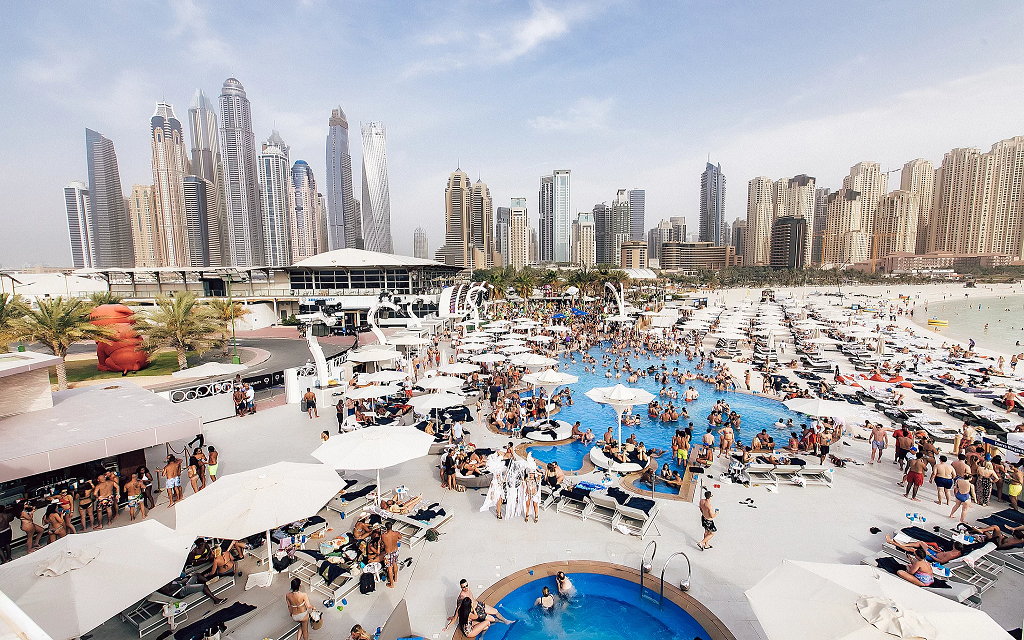 If you feel like dancing to the beats of a DJ and enjoying an eventful night, then Zero Gravity at the Jumeirah Beach Residence invites you wholeheartedly. The club offers more than you could ever imagine, from Infinity pool to an ultra-modern eatery. While you can swim and relax on the plush sun beds in the daytime, the evening becomes more happening with the heart-pounding music played by famous musicians and DJs.Indoor and outdoor lounges enhance the club's ambiance while providing extreme comfort.
From a pleasant beach walk with your partner to an exciting speedboat tour with your family, the man-made canal city of Dubai never fails to attract visitors with its breathtaking waterfront views. A vibrant, bustling waterfront with an appetizing dinner in world-class restaurants at night is all you need for an exciting vacation. The cherry on the top is the Dubai Marina yacht cruise and a rejuvenating spa. So, if you haven't made it to Dubai Marina, add this place to your bucket list and book your tickets to Dubai soon.